Our Timeline
1834
Where it all began
The first branch of the State Bank of Indiana was authorized and opened to serve Evansville, Indiana – which then had a population of 1,100. That bank later became known as Old National Bank, and the company's headquarters remains at the same location of Main Street and Riverside Drive.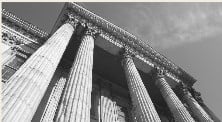 1884
Growth after 50 years
Old National Bank received it's fourth branch charter and was officially named the Old National Bank of Evansville.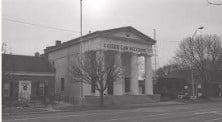 1920
Wealth management services offered
The first non-banking, wealth management service was provided to an Old National Bank client in the form of trusts.
1982
Expansion across Midwest
Old National Bank announced the approval of its holding company, Old National Bancorp, which would eventually permit the bank to operate in other states.
2022
Doubles in Size
Old National Bank merged with First Midwest Bank, which nearly doubled the size of the Wealth Management business (both in people and assets under management) .
2022
1834 Debut
Old National debuts 1834, a division of Old National Bank, which offers customized, holistic wealth advisory and investment management services exclusively for institutions and high-net-worth individuals.
Top 5 Reasons to Choose 1834
Top 5 reasons to choose 1834 for all of Wealth Advising needs:
We model an approach to customized, holistic service that readily competes with those of ultra-high-net-worth firms. Yet, we don't have the minimum asset size requirement of $50 million+ that often comes with those companies.
You want a smart, experienced team focused on your financial picture. Yes, we'll show you degrees and certifications. But we'll also bring you examples of proven experience and work in the trenches – including established investment strategies and performance metrics that demonstrate our capabilities to earn your trust and deliver as promised.
Our goal is to build a life-long relationship – rooted in sincerity and trust – with you, our valued client. We pride ourselves in offering a tailored approach to wealth management through boutique-style practices. We serve hundreds of clients – not hundreds of thousands.
Many of our team members have been with us for more than three decades. Plus, we proactively pursue up-and-coming talent with the mindset of hiring professionals for whom we envision a long-term career at 1834. Smaller firms are often tied to a single owner or limited number of partners whose retirement may force a sale or closure. We're focused on longevity through succession planning – ensuring the next generation of leadership at 1834 can effectively serve the next generation of clients.
While our firm provides our clients direct access and concierge-like services, our parent company, Old National, provides peace of mind when it comes to financial strength and stability. This affiliation also opens doors to broader financial services and access to resources that independent firms often lack.
Our 3-step approach to unparalleled client service
Step 1: Listen & Plan

Achieving your financial success, as you define it, is our priority.

We begin with understanding how you live your life today and your priorities for the future. Then, we will work with you to create a comprehensive financial plan to pursue your goals with confidence.

Our goal: Create a customized, adaptable wealth plan that evolves as you do.

Step 2: Define & Apply the Strategies

We'll pinpoint important factors that are specific to your situation, such as your investment objectives, time horizon and risk tolerance. From there, we develop a personalized asset allocation strategy for your portfolio.

We'll also explore advanced planning strategies– such as estate and wealth transfer planning, philanthropy endeavors, and/or business succession planning.

Our goal: Implement your client-specific strategy with the guidance of our integrated financial experts.

Step 3: Connect & Adapt

Our job is to earn your trust and simplify the wealth management process. We'll develop a communication plan that works for you – from online account access, to recurring performance updates, to annual reviews.

As your priorities change or if financial needs become more complex, we'll manage your wealth with flexibility, applying the right resources and strategies in the process.

Our goal: Build a life-long relationship as your trusted financial consultant.