BACK TO OUR TEAM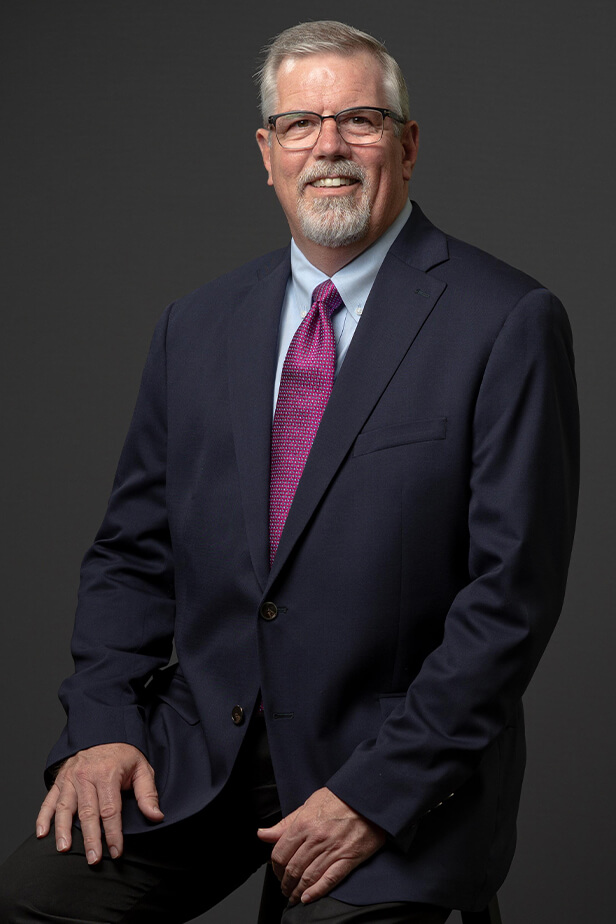 Matthew W. Finn
CFA® | Senior Managing Director, Portfolio Construction and Manager Research
With more than 30 years of experience in the trust and investment management industry, Matt Finn currently serves as the Senior Managing Director, Portfolio Construction and Manager Research, at 1834, a division of Old National Bank. In that role he is responsible for the company's economic outlook, asset allocation guidance and portfolio management.
His significant career milestones include:
Volunteering with the CFA Institute for over 20 years. During that time, Matt has worked with and led multiple teams that grade the annual CFA exams given to candidates who wish to become CFA charter holders.

Speaking publicly at conferences and meetings, providing his outlook and insight into the workings of the U.S. economy.

Serving as both a mentor and a leader in various roles throughout his career at Old National.
Matt earned his Bachelor of Science degree in economics from the University of Missouri and is a graduate of the American Bankers Association (ABA) National Trust School and ABA National Graduate Trust School at Northwestern University. He also holds the Chartered Financial Analyst® (CFA®) designation and is a member of the CFA Institute®.
Outside of work you can find Matt on the golf course or working on the family property cutting firewood and maintaining the many walking paths.