BACK TO OUR TEAM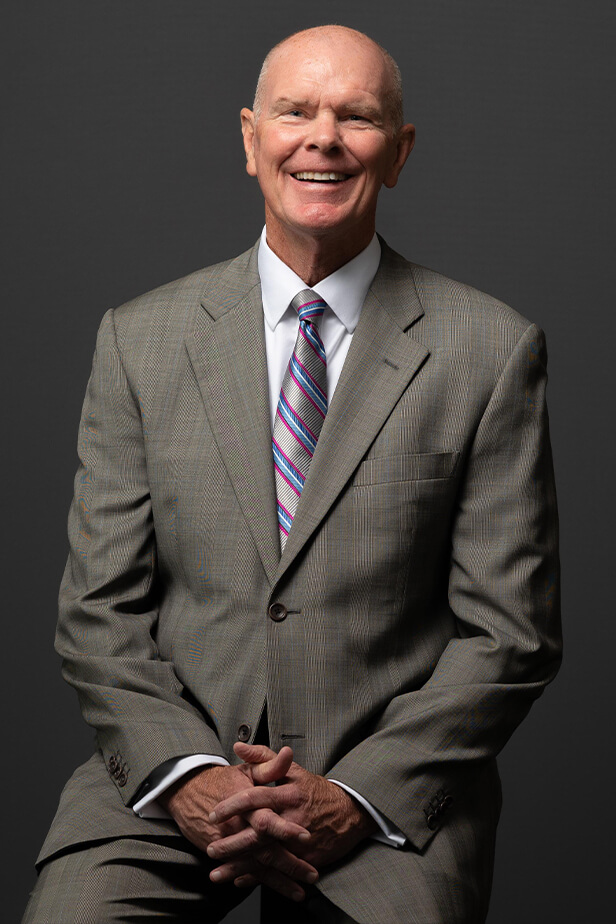 Dan Carwile
Wealth Advisor, SVP
For more than 30 years, Dan Carwile has been using his extensive knowledge and wise insights to help clients evaluate concerns, address their needs and work toward achieving their unique goals. As a wealth advisor for 1834, a division of Old National Bank, Dan focuses his practice on serving high-net-worth individuals and families, and institutional clients.
Dan's trusted counsel is highly valued among his associates, clients and community.
He received his bachelor's degree from Manchester University and his Master of Business Administration and law degrees from Indiana University.
Being involved in both the financial planning and legal communities is important to Dan. He is an active member of the Evansville Estate and Financial Planning Council, as well as the American, Indiana and Evansville Bar Associations.
He is also a past chairman of the Pension Board of the United Church of Christ, a $4 billion pension and benefits program for pastors and lay employees of the church and its affiliated organizations, and a past chairman of the St. Vincent Evansville Foundation.