BACK TO OUR TEAM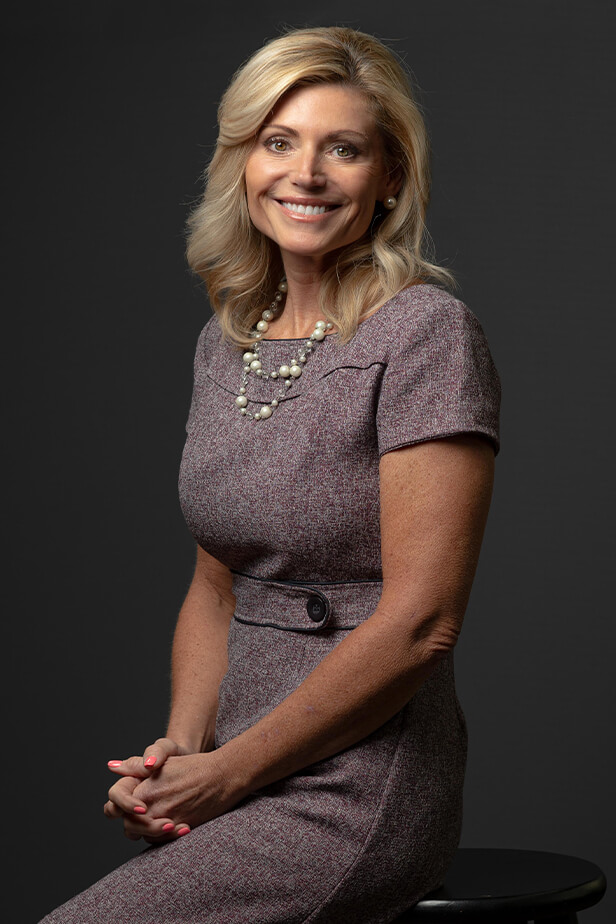 Margaret Paddock
Director of Business Development
Margaret Paddock is a senior wealth management and private banking executive with a 20-year successful track record of growing market share, increasing clientele base, expanding revenue and building high-performing teams. As the Director of Business Development for 1834, a division of Old National Bank, Margaret is a collaborator and problem solver focused on connecting high-net-worth individuals and institutions with the right wealth management team to help them work toward their goals.
Working with people to help them bring their goals to life is the way Margaret feels like she can pay forward what she has learned over the years, including some of the great advice she has received from her mentors. Her significant contributions include having served as:
Director of Wealth Management at Desert Financial Credit Union in Scottsdale. There she was responsible for all aspects of wealth management, strategic planning, new market expansion, including developing marketing and brand awareness, exceeding aggressive growth goals and leading and coaching wealth advisors, financial advisors, trust and insurance professionals.

Regional Managing Director for Wells Fargo's Private Bank where she was responsible for the profit and loss of a $20 billion portfolio region consisting of $2 billion in loans, $3 billion in deposits and $15 billion in assets under management. Her team focused on relationships over $5 million in assets. Margaret led a team of over 200 professionals including wealth advisors, financial advisors, fiduciary specialists, financial planners, portfolio managers and private bankers.

During her decade-long career as a market leader for U.S. Bank Private Wealth Management, Margaret was responsible for the profit and loss of a $16 billion portfolio and led a team of over 150 wealth advisors, business development officers, portfolio managers, private bankers, trust, financial planners and estate settlement teams.
Outside of work, Margaret loves spending time with her family and the animals on her ranch near Scottsdale, Arizona, where she is raising three dogs and four goats. She has been recognized for her countless volunteer hours spent at Stealing Hearts large breed dog rescue. In her free time Margaret loves to cook, hike, run and practice yoga.