BACK TO OUR TEAM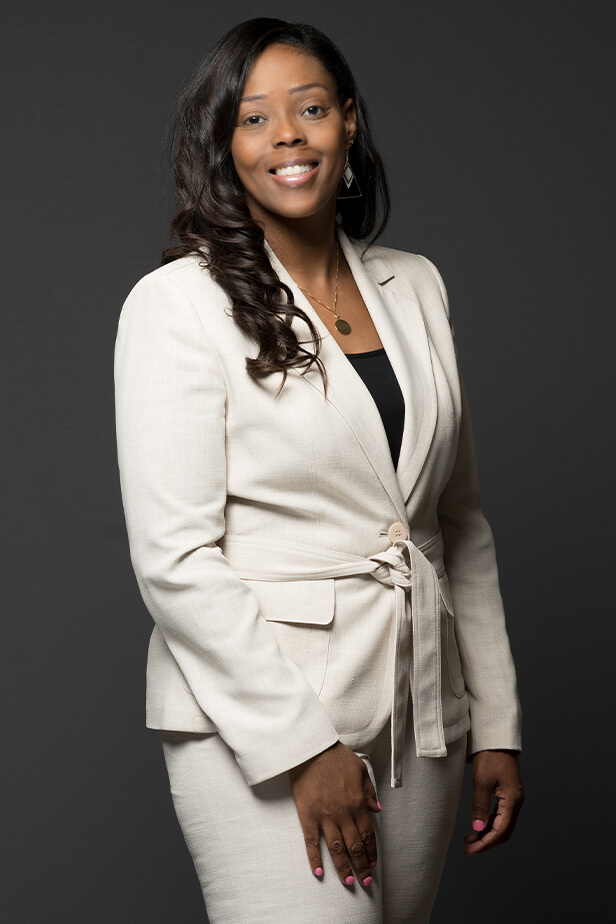 Tameca Reed
Senior Managing Director of Client Portfolio Management
Tameca Reed is the Senior Managing Director of Client Portfolio Management for 1834, a division of Old National. She has more than 25 years of experience managing investments. Her expertise is in helping clients meet their goals and transfer generational wealth.
Tameca works with a wide range of individuals, from business owners and executives to retirees and multi-generational families. She primarily assists them in building wealth through stocks and bonds, real estate investments and private investments. Tameca approaches her practice from a holistic point of view by understanding her clients' entire financial pictures and the goals they are trying to achieve. Her clients can count on her to:
Take a disciplined and consistent approach to client servicing no matter how complex the financial situation.

Use her expertise to bring smart ideas and smart people to the table to help maximize assets.

Be transparent and identify opportunities.
Tameca is passionate about art, education and economic empowerment. She is the vice-chair on the CW Art Foundation Board in Chicago. In this role, she assisted in acquiring several grants in 2021, including the foundation's first TV commercial, which was developed through a grant from Comcast. She also believes in the value of public speaking: she is in the Toastmasters Leadership Program.
Tameca has earned a Master of Business Administration and Bachelor of Science in finance from Northern Illinois University. She is a proud alumna of the Keller Graduate School of Management.
Outside of work, Tameca can be found spin cycling, at art shows or attending sports entertainment.